We've selected items from a variety of sources that we believe give you the best quality for the best value. Many of these items are designed specifically for hedgehogs and cannot be found in the average retail pet store. A majority of our accessories can be found online but we hope that you will shop with us and save on shipping*! We certainly appreciate your business.
Hedgehogs in Piqua Ohio
$215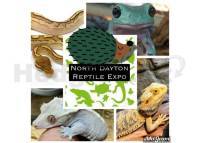 Males and Females
We'll be at the North Dayton Reptile Expo in Piqua OH on the following dates:
Saturday October 15
Saturday November 12
Saturday December 10
We look forward to seeing you there!
If interested in placing a deposit on a hedgehog, please pick one out here:
https://www.critterconnection.cc/availablehh.php
Event info:
https://fb.me/e/35sZv8eh7
u
We will also have cages, supplies, food and extra hedgehog items available at the show. We will provide Care and Handling education to those interested in purchasing a hedgehog or simply learning about these unique creatures.
Image is a representation only
Check out this link to our
Policies
for your pre-purchase questions
Items marked with a are available for pickup only.